The Long View
When you look at some of the other teams to win the cup recently and what they did in their next year, most of it isn't pretty. Duncan Keith had a bad year after the Cup win, by comparison Chara's average to slightly above year is pretty nice.  Zetterberg played two more games, and scored 20 less points they year after winning the Cup, Lucic has 12 games left to the season and is only 9 points off of last years total.  Marc-Andre Fluery's save percentage took a tumble  year over year, oddly enough he started off the year strong, and had a stumble with a train wreck of a month towards this time of year  and then bounced back in his post-Cup year. Even Nicklas Lidstrom had a down year in the post-Cup year.
With all the travel that the Bruins saw for the Eastern Conference finals schlepping back and forth from far north to far south in the US, not to mention a seven game series started without their best forward, then added to the cross continental 3 time zone shift four times and seven games and losing a top winger its not surprising they are having issues even this long later. Detroit, Chicago, and Pittsburgh all had much shorter trips between home and away. Chicago played Philly, Pittsburgh and Detroit played each other both years and none of those cities are all that far apart. The year after their Cup wins, Detroit finished with less points, Chicago finished not just with less points but made the playoffs on the last day.  As disconcerting as what we're seeing is, it isn't unprecedented or even as bad as it could be.
Trickle Down Weariness
The injury front presents a couple less apparent problems. Nathan Horton and Rich Peverley both went out it put bigger than apparent holes in the team. Horton's physicality and size on a a team that is pretty small up front can't be be overlooked. Of the top nine forwards left, when he went out only Lucic was over 200lbs. Krejci, Marchand, (Hamill), Seguin are all under 190lbs. Taking away that added ability to not just throw big hits, but withstand them and maintain control of the puck is huge. Add in his willingness to drop the gloves and pound the snot out of someone and you've got a second problem. The elephant in the room however is his powerplay production. Despite the slow start and the time missed, he's still third on the team in powerplay goals.
Rich Peverley's injury created it's own fault lines and widened the ones left by the loss of Horton. Rich Peverley's speed has always put him in the top tier of the NHL's forwards. Unlike a lot of the company he keeps there he has not just straight line speed but an ability to go side to side and make sudden stops and starts that is very nearly unparallelled. Taking that speed and agility out means you're left with Marchand and Seguin in the top nine with game changing speed, both of whom are smaller than Peverley and one of whom isn't nearly as physical. When you drill into the stats and look at who does what on the team you find he's still second in powerplay assists despite almost a month out. What's worse is where he plays his special teams time. Most of his powerplay time is done at the point allowing one or more defensemen to rest, and he has averaged nearly two minutes a game of shorthanded time on ice.  That extra time has either gone to the already burdened Bergeron or Kelly, or slipped to Krejci and Marchand.
Caution Contents Easily Damaged
As if the physical injuries weren't bad enough, the teams psyche has gotten fragile enough to make Rick Dipietro look like the model for endurance. The game against the Florida Panthers they put in their best effort in weeks right up until the Panthers second goal went in. Then  the Panthers could have been replaced by some the Lincoln Stars of the USHL, and still lost the game. I have no idea where the team that saw Nathan Horton get nearly decapitated at center ice and then come back to curb stomp the opposition went. Michael Ryder, Kaberle and Recchi moving on are insufficient reason for this many guys who have been there and done that to fall apart at the first sign of things not going their way.
Sluggish Metrics
The powerplay that had been in the top third of the league before the slump is now 14th. The penalty kill that was top five is now ninth. In comparison to the playoffs last year their hitting is down, as are their blocked shots. Worse what they are doing in front of the net is creating problems for the the goalies. Instead of committing to blocking a shot or letting the goalie see it, skaters are routinely setting screens. The puck will go in off their body or between two or more Bruins skaters on the way to the net. The shot shirking is bad enough it reminds me of various thankfully departed defensemen from years past.
Open Armed Welcome
When opposing players get to the crease, behind the net in that god awful trapezoid, or park themselves in the low slot no one does anything. It isn't just Corvo who looks at opponents and wonders how long they have to think about getting a good draft at The Greatest Bar before whoever it is goes away. The softest most contact aversive forward in the league can now stand anywhere he likes and know for certain no one will drop him on his backside. Skate into the crease after the whistle? No problem. I'm honestly surprise the guys haven't put a visitors sports bottle on the net for them.
Front Of Leadership
I think the trade deadline sent a very clear message to the team: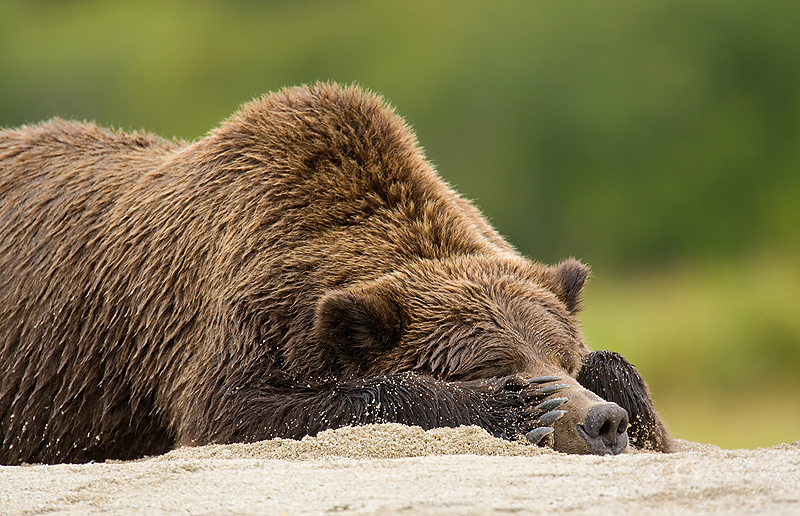 We've got our hands over our eyes.
The best piece they traded away was Steve Kampfer, and got less in return. What the brought in were pieces they clearly don't see any real use for. None of the three has a contract that runs past the end of the season. None of the three addresses a need at the time or now. Rolston does not have Horton's physicality. Rolston does not have Peverley's speed. Rolston also does not have their scoring ability.  Zanon and Mottau haven't eased Chara's penalty kill minutes. Zanon and Mottau haven't taken up any of the scoring slack on a very low scoring defense. Zanon and Mottau aren't injecting any real speed, physicality or poise into the lineup. When you come right down to it these guys fit the team the arrived too and not the team that is supposed to be here.